Mission Statement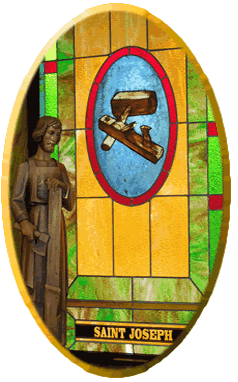 St. Joseph's, sponsored by the Adorers of the Blood of Christ,
United States Region,
exists to imitate the compassionate Jesus
and to follow the values of the Gospel
by creating a home for elders where they feel secure,
loved and respected. 
We are committed to a ministry that provides spiritual,
physical and psycho-social needs in a loving Christian environment.
Values
Reverence/ Respect:  We honor each person as an inherently valuable member of the human community and as a unique expression of life.

Community: We demonstrate care and concern for each person and cooperate to build supportive relationships which promotes a family-centered spirit.

Excellence:  We promote on-going efforts for exceptional service by a well qualified, dedicated staff thereby maintaining a warm, friendly, clean and safe home.

Spirituality: We strive to integrate the active presence of God in all faith traditions by nurturing the inner spirit enabling the elders to live full lives while preparing for a new dimension--life after death.

Just Stewardship: We advocate fair treatment of all and promote fiscal responsibility regarding wages and benefits and accountability of time and resources.